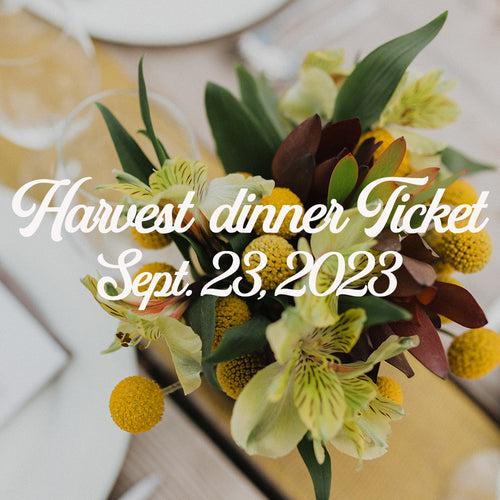 2023 Dinner: Harvest Dinner
Date:  September 23, 2023
Join us for an evening of wine and handcrafted dinner pairings expertly created by Truffle Pig Craft Kitchen.

*Do you have food restrictions or allergies? Let us know - Truffle Pig can accommodate most restrictions. 
Tickets: $125
All tickets are non-refundable 
If tickets are sold out, please contact us to be put on a waiting list.