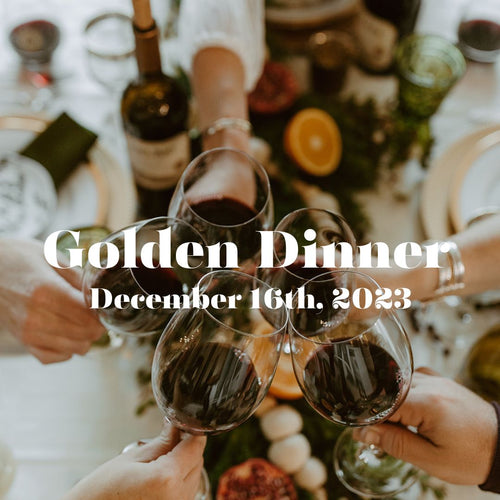 2023 Dinner: The Golden Dinner
Date:  December 16th, 2023
Join us for an evening with the best of the best. This dinner is celebrating all of our Gold awarded wines. Indulge in hand crafted dinner pairings curated by talented Chef Skyler Golden from Truffle Pig Craft Kitchen and gain insights from our winemaker, Jean Michel, about these award-winning wines. 

*Do you have food restrictions or allergies? Let us know - Truffle Pig can accommodate most restrictions. 
Tickets: $125
All tickets are non-refundable 
If tickets are sold out, please contact us to be put on a waiting list.