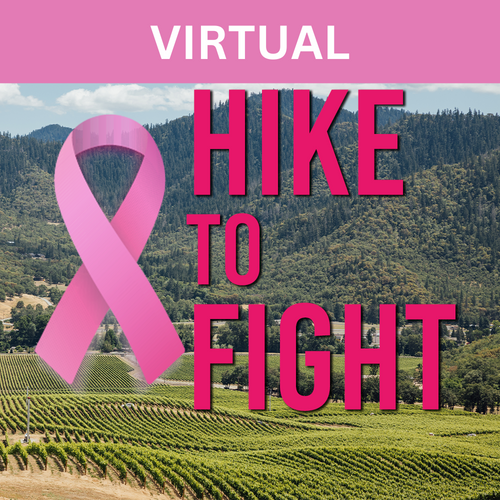 Hike to Fight, Oct. 1, 2023: Virtual
THIS IS A VIRTUAL HIKE. 
Join us October 1st as we Paint our Vineyard PINK and raise money in the fight against breast cancer.  By registering as a virtual hiker, you will be receive our custom PINK hike tee shirt and be part of this impactful event.   
Shirts can be shipped or picked up.