For every bottle of Del Rio
produced, we make it count.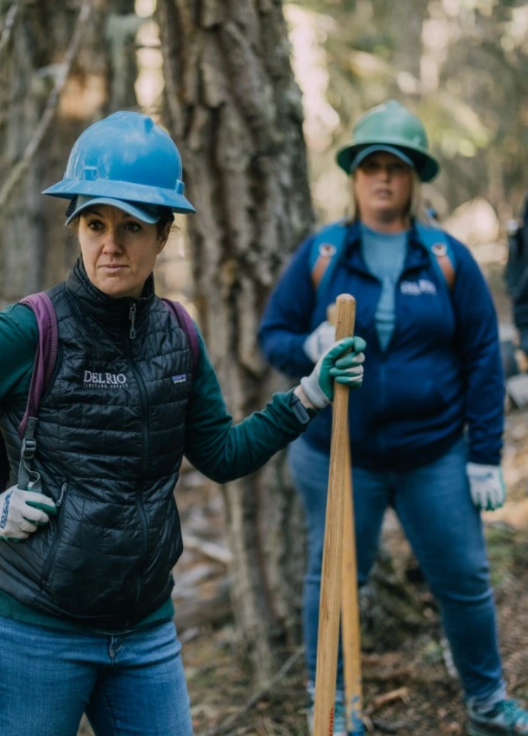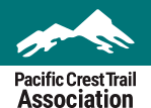 Keeping our Trails Open Rock Point Wines partnership with The Pacific Crest Trail Association. $1/Bottle of Rock Point Wine Keeps our Trails Open Our Del Rio Vineyard Estate team loves to adventure outdoors, and our Rock Point Wines were designed to highlight that passion, as well as the beautiful state of Oregon. Rock Point Wines were created through inspiration of the wild and scenic Rogue River that runs at the foot of both Del Rio and Birdseye vineyards. Crafted to be sophisticated, approachable, and ready for exploring the rugged Pacific Northwest, we felt a partnership with the PCTA was perfect for the spirit behind our Rock Point Wines. Del Rio Vineyards is only miles away from the Pacific Crest Trail, which provides a world class wilderness experience that allows people to connect with the great outdoors.The trail maintenance preserves our ecosystem and lessens the impact on the environment.

We are incredibly excited to begin this journey with the Pacific Crest Trail Association, and to see what the future of this partnership holds. In addition to participating in a trail maintenance day, we have partnered with our Oregon Distributor, Columbia Distributing, in a program to raise funds for the Pacific Crest Trail Association. For the months of July and August, $1 per bottle of Rock Point Wine sold in participating retailers will be donated to the Pacific Crest Trail Association to continue trail preservation efforts and upkeep. What better way to meld two icons of Oregon and the West Coast! For more information on how you can help The Pacific Crest Trail Association visit www.pcta.org.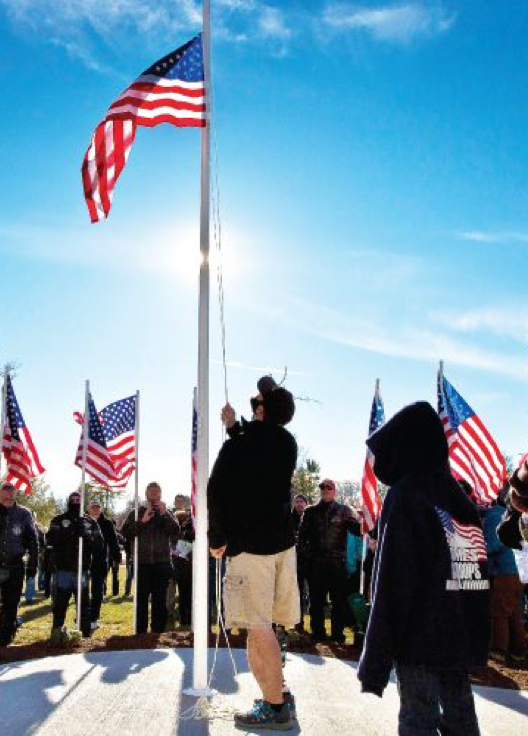 Each year, Del Rio Vineyards partners with Columbia Distributing in Oregon to support the building of an adaptive home for a local military veteran through the Homes for Our Troops organization. $1 per bottle sold, at participating retailers, of Rock Point, Jolee, and Del Rio Vineyards wines during the months of November and December is donated to Homes for Our Troops. Several retailers are supporting this effort to share the message and bring awareness to this cause. Included in these retail partners are: Sherm's Food4Less, Safeway, Albertson's, Fred Meyer, Roth's, and Ray's.

The Homes for Our Troops program is an opportunity to provide an emotionally and physically safe space to be awarded to individuals that have been severely injured while serving the country. In 2020, Del Rio Vineyards participated in a key ceremony for SSG. Frank Wasson III in West Salem, Oregon, when Frank and his family were given access to their new adaptive home. We at the Del Rio Vineyards family are proud to help in easing the financial burden Homes for Our Troops takes on to bring these soldiers the opportunity to live in a specially adapted home and rebuild their lives. It was humbling to be a part of the ceremony that welcomed SSG Wasson along with his wife and three children into their new home in Salem this last August. Sgt Wasson's journey to recovery and reestablishing himself in a community after years of surgeries is beyond admirable. We must ask ourselves, "How difficult would it be coming back from a war zone after losing a limb and being asked to function the way one did prior to those injuries…….as a parent, spouse, provider?" All that while attempting to re-engage in a daily routine. The thought to do any one of those seem overwhelming as witnessed by hearing the stories of Sgt Wasson and some of his peers having experienced similar situations. It is with great pride we ask retailers and consumers to support the Homes for Our Troops program. – Rod Hobson, Del Rio Vineyard Estate Brand Development Manager and Veteran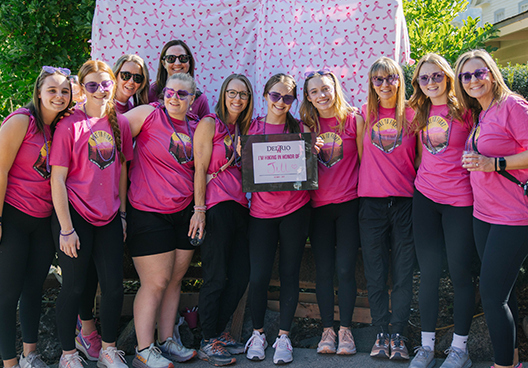 2023 marks Del Rio Vineyards' 14th year with our Drink Pink campaign. Each October in honor of Breast Cancer Awareness Month, $5 for each 6 bottle bundle of Rose Jolee sold is donated to Asante for Mammography Screening and Education in the Rogue Valley. Rose Jolee is a beautiful semi-sparkling rose and a natural pairing for the cause.

This year, we were honored to host our first annual Hike to Fight, a fundraising event to support the Asante Foundation's Cancer Center & Compassion Fund Program in serving the Rogue Valley.

Participants "painted" our vineyard pink in a hike through our vineyard while enjoying sips of our pink wines or pink lemonade, followed by a PINK Party Celebration in our Tasting Room backyard complete with live music and food trucks.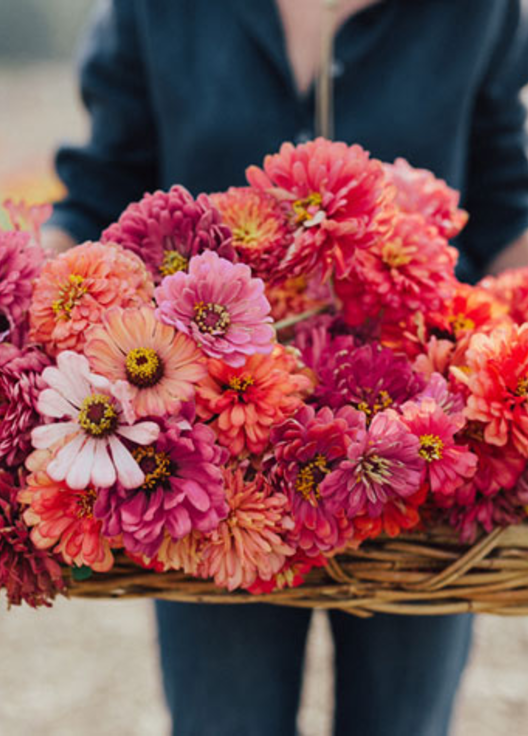 Flower It Forward
Gracing the base of Del Rio Vineyard Estate's 300 acre vineyard is a small ½ acre of Zinnias. Del Rio is home to one of the largest vineyards in the state, an incredible production facility and great wine, yet what is crucial to making all of that successful is the heart of the company. Del Rio's foundation focuses on family and the community.

The Zinnia Farm, started by Jolee Wallace in 2016 embodies their commitment to the heart of who they are. Designed as a way to spread joy, the Zinnias are a you-pick Flower it Forward Farm. There is only one rule, for every bouquet you pick for yourself, you pick one for someone else. Share with someone in a care facility, a friend in need, a stranger who might benefit from a smile.

Join us in flowering it forward. We encourage you to bring your own vases, clippers, and buckets. Guests are welcome to pick flowers from dawn to dusk. . Water and vases are available for those that do not have their own, and vase donations are happily accepted! The flowers are not for resale. Please do share your "Flower it Forward'' adventures on Social Media. Tag us @delriovineyards and use hashtag #floweritfoward