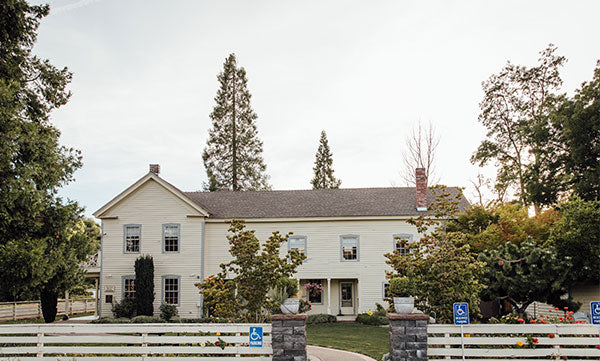 COVID-19 & Tasting Room Re-Opening
Lindsey Zagar | Mon, Nov 16, 20
Slow, Steady & Safe
Dear Loyal Del Rio Friends,
We have just received the news that Jackson County has officially entered stage 1 of re-opening. We are so excited to welcome guests back into our tasting room and tasting room grounds, however, we are taking a very slow, steady, and safe approach to re-opening.
We are thrilled to start the re-opening process this Monday, May 18th. Our tasting room will continue our traditional open hours of 11am-5pm daily. We do have to follow new COVID-19 guidelines in sanitation and social distancing:
The tasting room will be open for bottle and glass purchases only. At this time we will not be offering tastings.
Complimentary tastings for wine club members will resume as soon as we begin tastings for the public. We hope soon.
We will be implementing a hostess system. Guests will be greeted at our front porch and shown to a table.
You will see our tasting room employees wearing masks.
For now, our facility will be a fair-weather location with our seating being outside only. With the limit on space we will have a maximum occupancy for visitors.
Groups are limited to under 10 guests
Guests are more than welcome to shop our tasting room, keeping in mind this space is also very limited.
No dogs, as much as we love our furry friends, we are taking every precaution, and ask that they stay at home.
We will continue to offer curbside pick-up for those who do not wish to come inside. For curbside service just give us a call when you arrive (541) 855.2062.
The tasting room experience will be a bit different, but we are so excited to see our customers. We ask for your kindness and patience. This is all new and different for all of us. Service may be a bit slower as we follow the sanitation guidelines. Our staff is working hard to protect our customers and our team. Sanitation training, COVID-19 response, safety in wearing protective masks are priorities for our team. We want to reiterate that safety in serving our loyal customers is our priority
Thank you so much for your patience. This is temporary and we hope to open to full capacity soon. Watch our social media, website, and emails for updates as we progress.
We look forward to seeing you soon,
Courtney Thomas, Tasting Room Manager
& all of us at Del Rio Vineyards