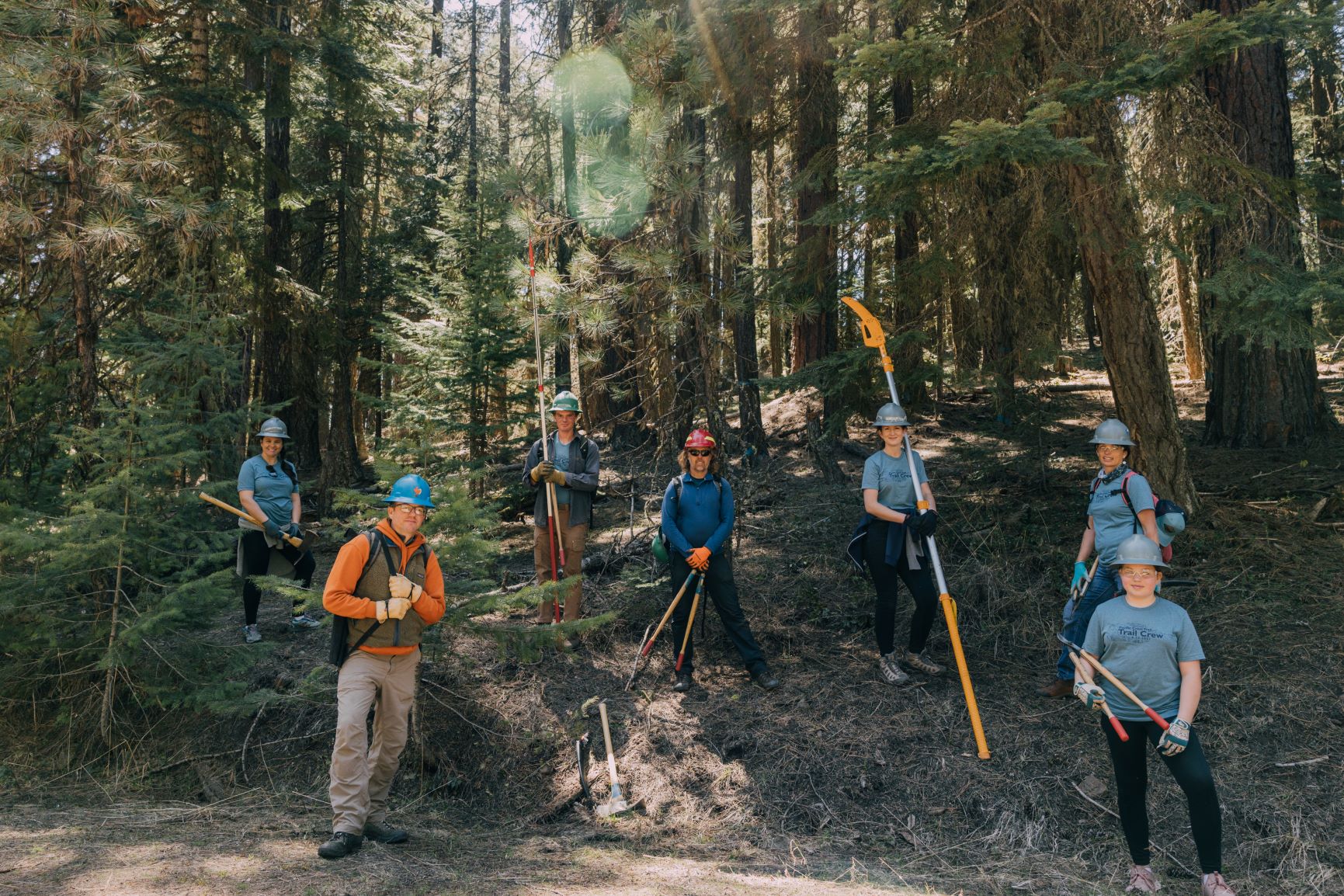 Rock Point Wines & The Pacific Crest Trail Association
Lindsey Zagar | Tue, Apr 27, 21
| | |
| --- | --- |
| On April 22nd, 2021, Earth Day, Del Rio Vineyards launched a partnership between the Pacific Crest Trail Association and our Rock Point Wines. To celebrate this new partnership between the PCTA and Rock Point Wines, team members from our winemaking, tasting room, sales, and marketing staff made their way to the Green Spring Summit portion of the PCTA for a trail clean up day. We are excited to share more about this partnership with you and some photos of our amazing team at work on Earth Day.  | |
| ___________________________________ | |
Our Del Rio Vineyard Estate team loves to adventure outdoors, and our Rock Point Wines were designed to highlight that passion, as well as the beautiful state of Oregon. Rock Point Wines were created through inspiration of the wild and scenic Rogue River that runs at the foot of both Del Rio and Birdseye vineyards. Crafted to be sophisticated, approachable, and ready for exploring the rugged Pacific Northwest, we felt a partnership with the PCTA was perfect for the spirit behind our Rock Point Wines.
Del Rio Vineyards is only miles away the Pacific Crest Trail, which provides a world class wilderness experience that allows people to connect with the great outdoors. The trail maintenance preserves our ecosystem and lessens the impact on the environment. We are incredibly excited to begin this journey with the Pacific Crest Trail Association, and to see what the future of this partnership holds. 
In addition to participating in a trail maintenance day, we have partnered with our Oregon Distributor, Columbia Distributing, in a program to raise funds for the Pacific Crest Trail Association. For the months of July, August, and September 2021 $1 per bottle of Rock Point Wine sold in participating retailers will be donated to the Pacific Crest Trail Association to continue trail preservation efforts and upkeep. What better way to meld two icons of Oregon and the West Coast! 
For more information on how you can help The Pacific Crest Trail Association visit www.pcta.org