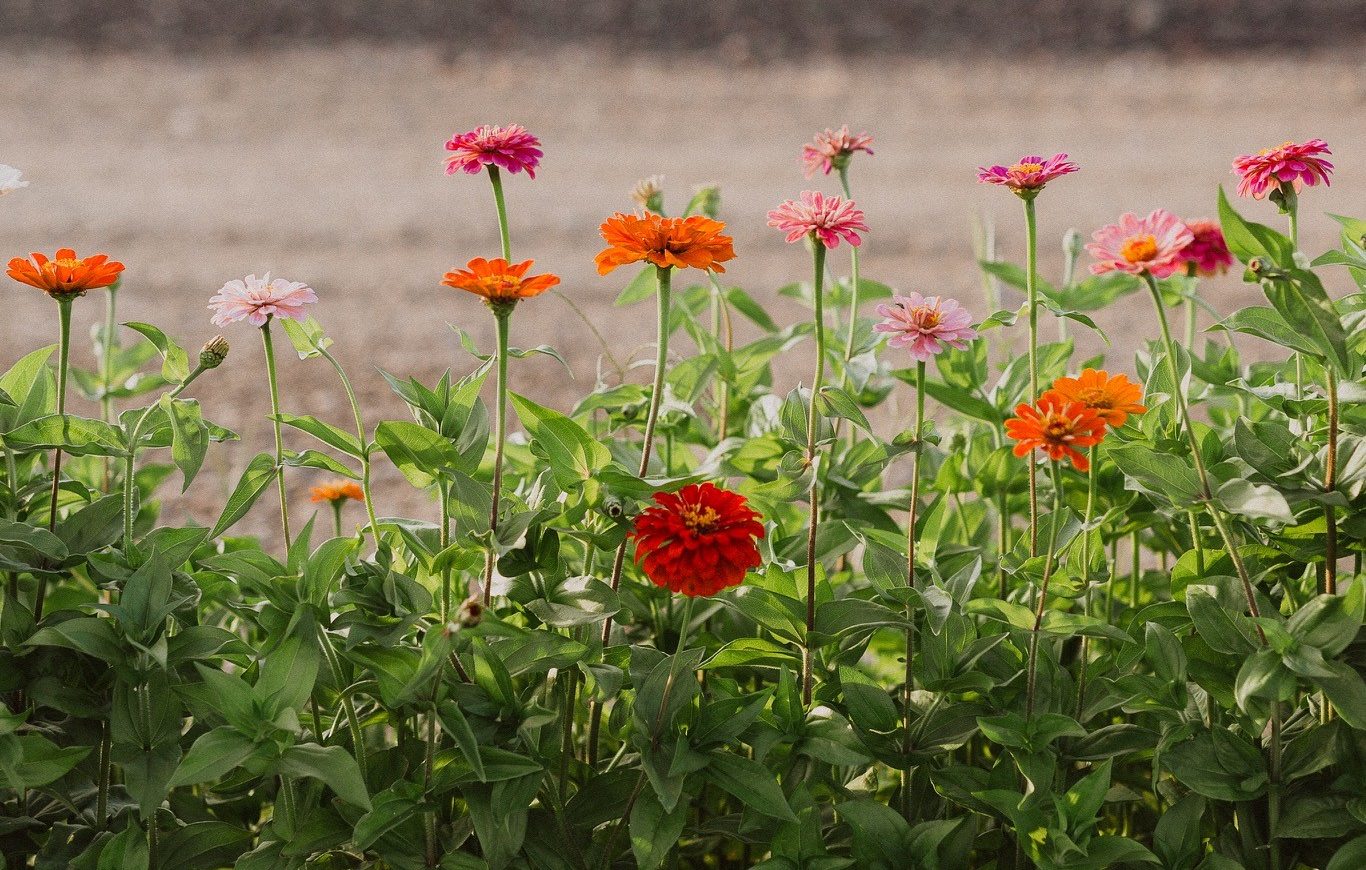 Flower it Forward Zinnia Garden
Lindsey Zagar | Mon, Nov 16, 20
July is the month that we at Del Rio welcome you to enjoy our "flower it forward" Zinnia garden. Located just a quick walk outside of the tasting room. Our four rows of colorful Zinnias are beginning to stand tall and make their appearance known. We have all that you need to create a beautiful Zinnia arrangement. We have clippers and vases that we have received from many generous community members. Vase donations are always welcome.
What we enjoy the most about these Zinnias are the smiles that they bring to those that pick bouquets, and those that are gifted them. Our "Flower it Forward" zinnia garden has come to be something that our guests and Del Rio staff members look forward to each year. Not only do these flowers add to the beauty of the 300 acres of vines behind us, it also allows us to bring that beauty inside for everyone to enjoy while sipping some wine.
Our Zinnia garden is open to the public from dawn to dusk. We are looking forward to seeing the smiles and joy that these flowers will bring to you and your loved ones. There is only one rule, for every bouquet you pick for yourself, you pick one for someone else. Share with someone in a care facility, a friend in need, a stranger who might benefit from a smile. The Zinnias last until the first freeze/frost of the season.
We would love to see those smiles first hand by sharing your Zinnia photos with us on Instagram and Facebook. Don't forget to follow and tag us so we can spread the joy of theses Zinnias together.