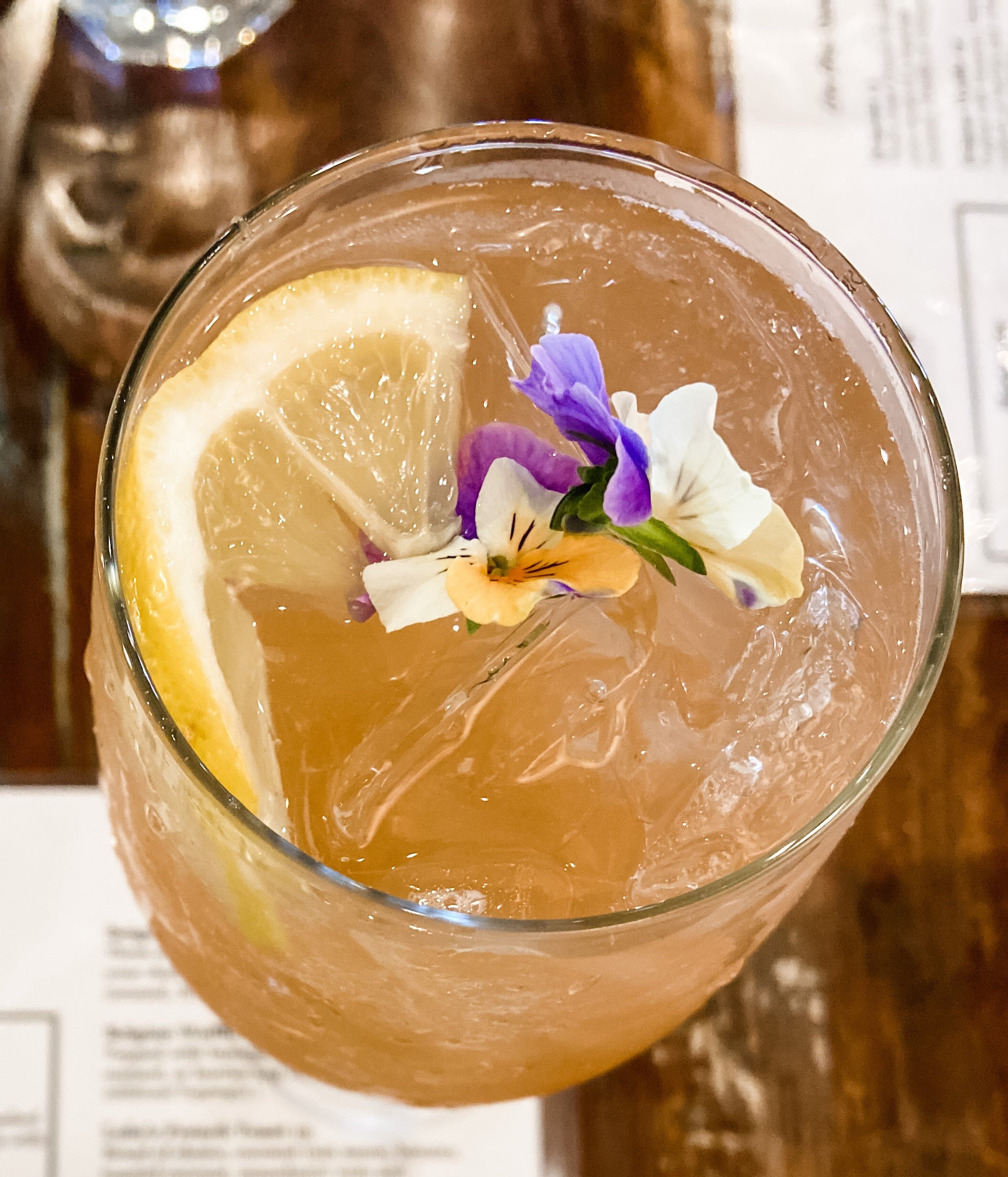 Getting Peachy With Jolee Pinot Gris
Cam Steiner | Tue, Apr 26, 22
Our friend Gabe at LuLu's in Grants Pass not only crafts amazing cocktails - but has one of the best hidden gem spots to grab some incredible food. We couldn't resist the opportunity to have him create a special Jolee Pinot Gris cocktail recipe just for us. To add to his list of amazing cocktails - he has concocted a Jolee Pinot Gris Cocktail worth raving over. Light and spritzy - this is a refreshing way to sip pretty on a warm spring day.

Here's what you'll need: 

2oz Peach Orange Blossom infused Vodka
1oz equal parts sugar, lemon juice, elderflower liquor
1oz white peach puree
4oz Jolee Pinot Gris

Top with ice and a lemon wedge. 

Cheers!