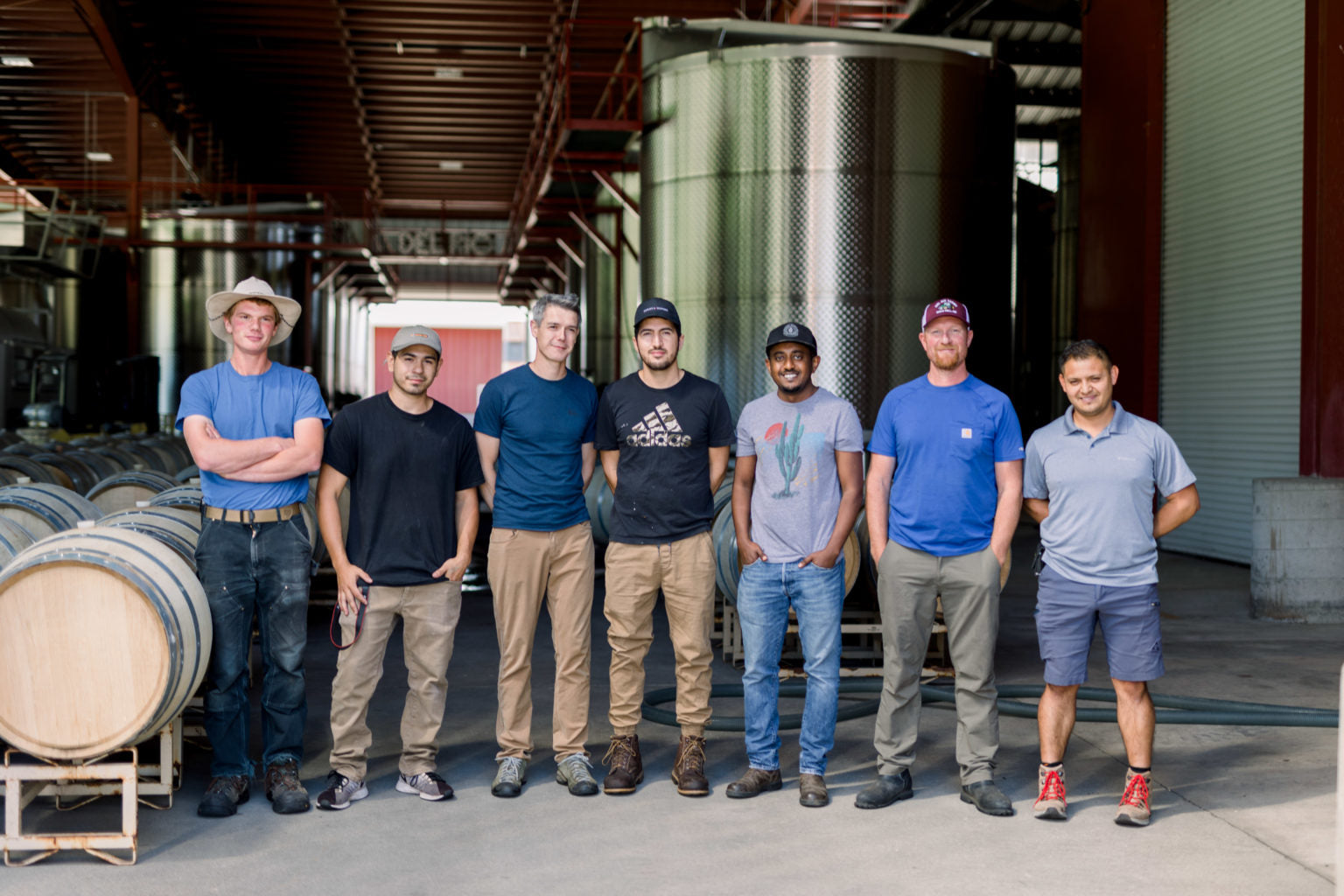 Lindsey Zagar | Mon, Nov 16, 20
2020 Winemaking Team Expansion
2020 has been wild to say the least, yet we continue to find ways to see the positive things we have gained. Last December we said a heart filled goodbye to our assistant winemaker, Aurélien Labrosse as he traveled back to France and then on to new and exciting adventures. We loved having Auri as a part of the Del Rio family for the last seven years and will miss him, but we are so excited to see what amazing things he will do in the wine industry.
This summer we have the pleasure of adding two great people to our wine making team!
Samuel Meyer
In July we welcomed Samuel Meyer, as assistant winemaker, heralding from Washington state and filled with energy and passion for winemaking. Samuel grew up in Walla Walla, WA. He completed the Enology and Viticulture program at the Walla Walla Community College in 2017 at the age of 19. During and after college, Samuel worked at a couple of boutique wineries in the Walla Walla Valley. Having spent the beginning of his wine career in Walla Walla working with mostly Bordeaux varietals, Samuel is excited to experience southern Oregon's grape growing climate and winemaking practices
Elias Bushen
We also had the pleasure of adding a second assistant winemaker, Elias joined the team this summer as well. Elias Bushen was born and raised in Ethiopia. Due to his zeal in wine making, he joined VINIFERA program and holds a degree in viticulture and enology from Montpellier SupAgro and Geisenhiem University. Following his studies, he had a chance to explore wine making experience in a small family winery, in Languedoc-Roussillon, southern France. In 2016, he moved to California and worked as cellar worker and lab technician. He is detailed-oriented wine making professional with strong background in Viticulture and Enology, supported by lab thesis internship and professional work experiences in Europe and California in multiple AVA's and hemispheres.
We are looking forward to another great harvest with a great winemaking team.