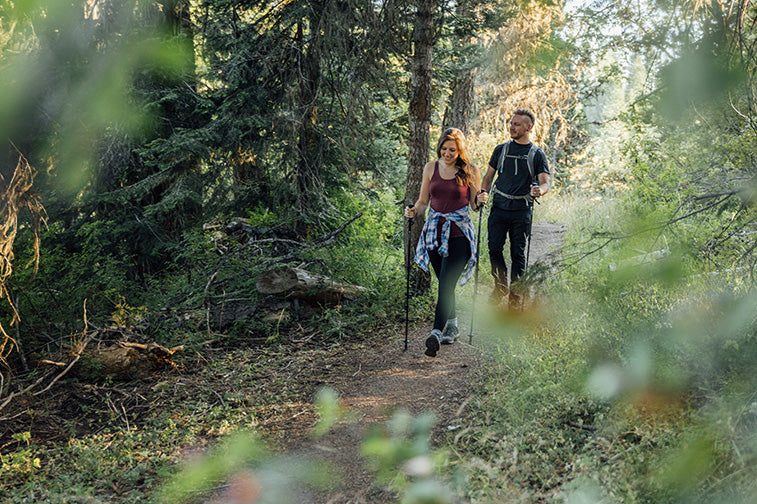 Cam Steiner | Tue, Mar 02, 21
Rock Point wines are created for adventure, and in honor of the release of our new 2019 Rock Point Pinot Noir, today we are sharing some of our favorite Oregon hikes with you!

Blue Grotto, Prospect, Oregon

First up on our list is an incredible waterfall hike, Blue Grotto, located near Lost Creek Lake. This hidden gem is the perfect place for an afternoon picnic with a view. Go explore during peak runoff months, between March and May, and see this 40 foot waterfall at its best. 

 Bonus: Dog friendly!

Upper Table Rock, Central Point, Oregon

Next up we have what is arguably the most popular hike in Southern Oregon, but for good reason, as the views are absolutely stunning. Get ready for some steep trails with a huge payoff, this hike delivers an incredible view from the top. Mt. McLoughlin, Mt. Ashland, Roxy Ann Peak, and Pilot Rock are all visible on a clear day. Bring a refreshment and stay a while to enjoy a beautiful view of the Rogue Valley. 

The Jacksonville Woodlands Trails, Jacksonville, Oregon

If you're in search of a relaxing, family friendly hike, this one is for you. The Britt Trails are located directly above the incredibly popular Britt Music Festival in Jacksonville, Oregon. These trails offers an easy going hike through the woods that will loop you right back down to where you started. A perfect outing for a sunny afternoon.

Bonus: Dog friendly!

Pilot Rock, Ashland, Oregon

Finally, for our most adventurous readers, we have Pilot Rock. A trail surrounded by gorgeous wildflowers that offers a can't beat view from the top. Although this is not a hike recommended for beginners, the first portion of this trail is moderately easy and still offers a view of Pilot Rock itself. For the more experienced hiker, climb up to the top of Pilot Rock and enjoy the spectacular view over Ashland. 

We hope you found the location of your next big adventure! Don't forget to grab your favorite bottle of Rock Point wine and friends to share with. Cheers!