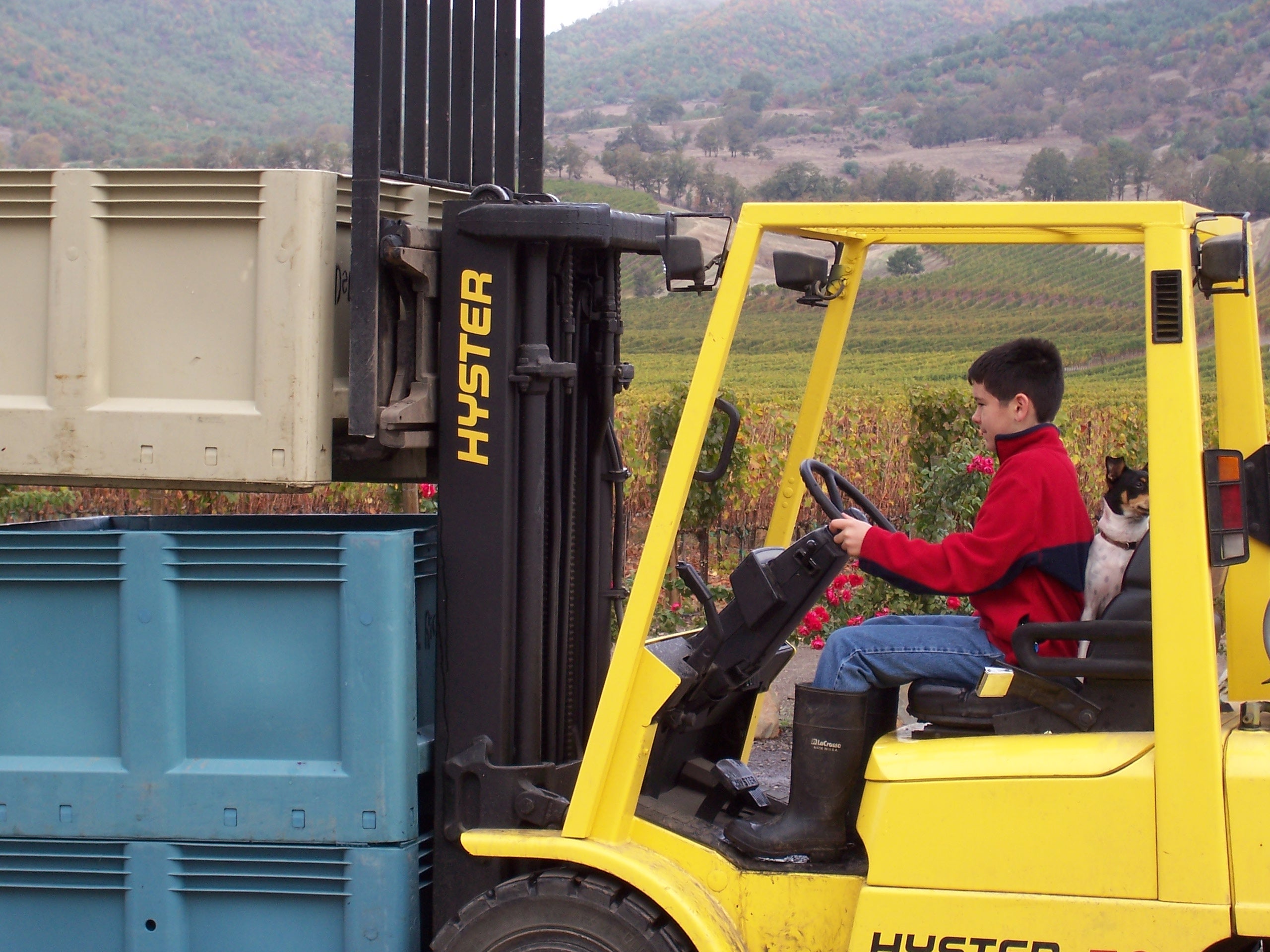 Meet Clayton Wallace and go behind the scenes at Del Rio
Lindsey Zagar | Mon, Nov 16, 20
Clayton Wallace
27 years old – Has an identical twin brother (Jason) that lives in Albany, OR.  Born 5 weeks early and weighing in at 4 1/2 lbs – he has come a long way.   He graduated from Crater High School and went to Oregon State University where he completed his Bachelors in Business.  After graduation in 2014, he returned to Gold Hill where he lives on the Birdseye Ranch.  He loves his Australian Shepherd, Teddy and running.  Clayton is an avid reader and enjoys "game night" with his friends.  He has completed four marathons and will be running his 5th in Los Angeles this March.
At Del Rio, he works on a multitude of projects: fabrication, building, frost protection, mechanics, office work, harvest records keeper, events, writing for the newsletter and just about everything but making wine.  He has become a huge asset.  Now – taking on social media.  His positive attitude and willingness to jump in and help with any project is uplifting to our whole team.
– Jolee, aka Mom
You can now go behind the scenes of vineyard life and follow Clayton on our Instagram stores.