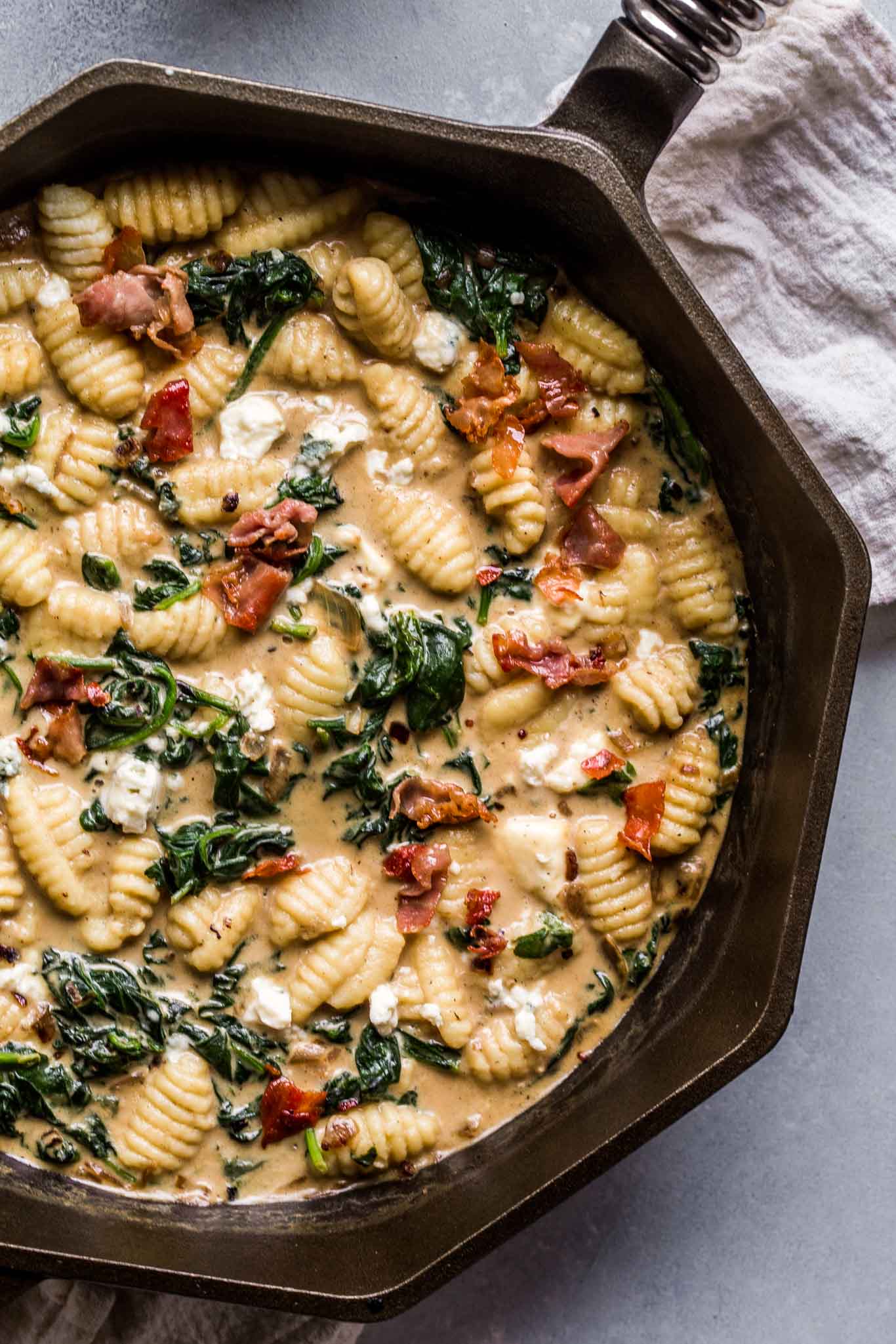 Gnocchi with Blue Cheese and Crispy Prosciutto
Lena Freeman | Fri, Feb 10, 23
This recipe pairs perfectly with our Rock Point River Red and Rock Point Cabernet Sauvignon
Ingredients
1-pound gnocchi
1 Tablespoon olive oil
4 ounces prosciutto (thinly sliced)
6 ounces spinach
1 shallot (minced)
½ cup milk
4 ounces blue cheese (crumbled)
¼ teaspoon grated nutmeg
Instructions
Bring a pot of salted water to a boil.
Meanwhile, heat the olive oil in a skillet over medium-high heat.
Add the prosciutto and cook until crispy. Remove from pan with slotted spoon and allow to drain on paper towels.
To the same pan, add the shallot and sauté on medium heat, until softened. Add the spinach to the pan with the softened shallots, and allow to wilt, 2-3 minutes.
Add the gnocchi to the boiling water and cook 2-3 minutes, until the gnocchi float to the top. Drain.
Add the gnocchi to the skillet with the spinach and shallot. Add the milk, blue cheese, and nutmeg and stir until the cheese is melted and the gnocchi are coated. Serve immediately.