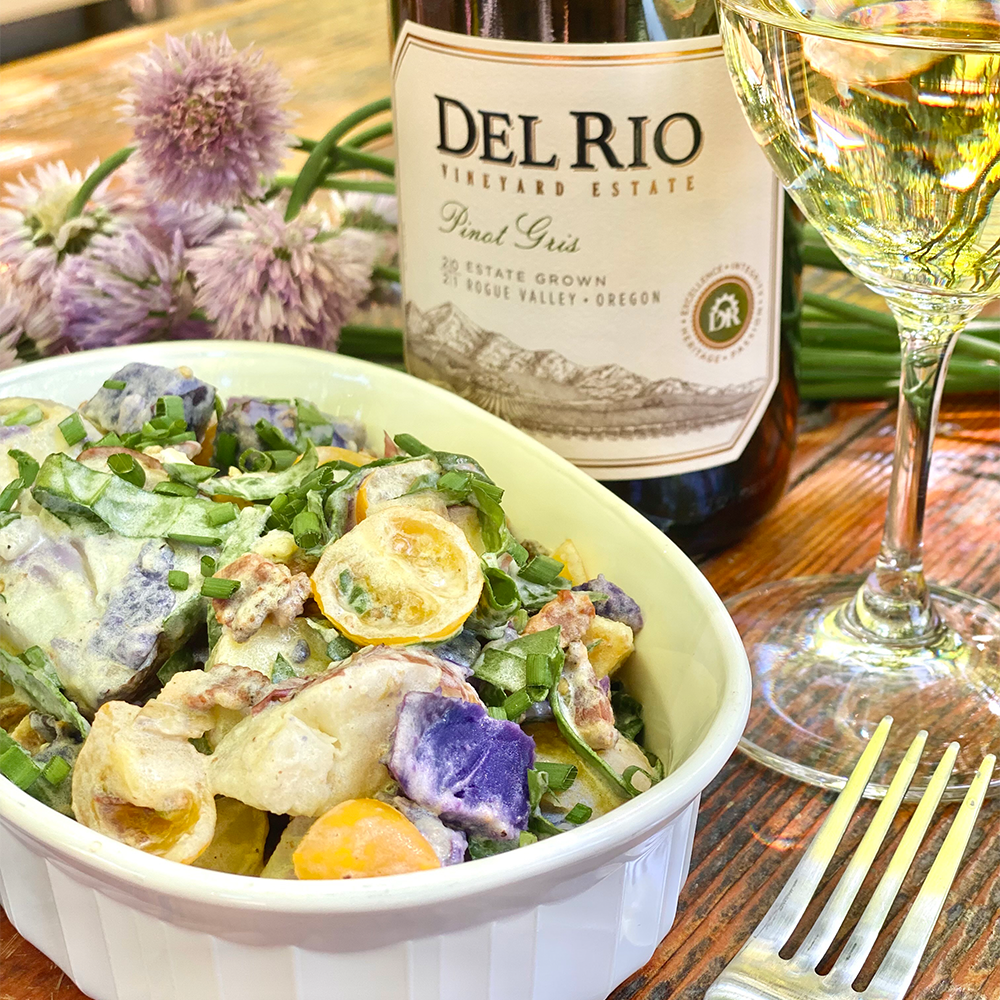 Jolee's Kitchen: BLT Potato Salad
Lena Freeman | Tue, Jun 20, 23
Need a quick and easy recipe for your next summer gathering? Try Jolee's BLT Potato Salad! This dish is the perfect pairing of creamy, hearty, and savory flavors that are an incredible accompaniment to our Del Rio Pinot Gris. 

Ingredients:
2 lbs small new potatoes – small red, white & blue
Kosher Salt and freshly ground pepper
2 Tbsp. sour cream
2 Tbsp. mayonnaise
1 & 1/2 Tbsp. white wine vinegar
12 ounces assorted cherry or grape tomatoes (multi-colored)
4 slices bacon, cooked and broken into pieces
1 & 1/2 cup baby arugula – or spinach
Chopped chives for serving
Directions: 

Place potatoes in a large pot of salted water. Bring to a boil. Reduce to a simmer and cook until just tender. 10-15 minutes.
Drain and run under cold water to cool. Once cool, halve or quarter potatoes based on size.
Whisk together sour cream, mayonnaise and vinegar in a bowl. Season with salt and pepper. Add to potatoes to coat.
Gently fold in tomatoes, bacon, and arugula.
Top with chives, serve and enjoy!