Our soil, rolling hills, alluvial fans, and southern exposure comprise a foundation for great wine making.
Jean-Michel Jussiaume
Winemaker
I have been with Del Rio Vineyards as their Head Winemaker since 2008. I was raised by my winemaking family at our vineyards in the Loire Valley, France, and have been drawn to winemaking my entire life. I studied Enology and Viticulture at the school of Briacé Loire Valley. After my studies, I travelled the world in order to expand my winemaking knowledge and understanding. This led me through the vineyards of France, Hungary, Australia, and South Africa, all sparking my sense of creativity and curiosity.The pioneer spirit of Oregon always intrigued me, and I wanted to experience that spirit and the unique terroir first hand. It is the perfect location to express my winemaking style, one that arouses curiosity through originality, as well as respect for the fruit and terroir.
I hope the taster of Del Rio wines finds a layer of complexity, balance, and texture with each smell and sip that tells the story of our vineyard site.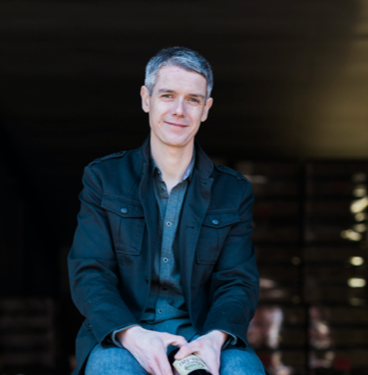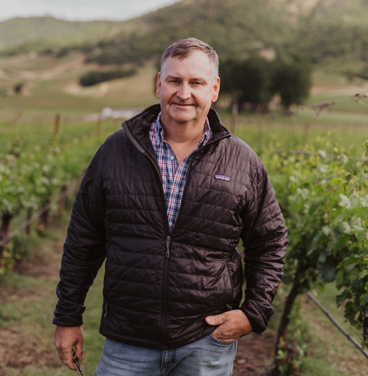 Rob Wallace
Farmer
Rob Wallace grew up in the Northern California town of Arbuckle, about 70 miles north of Sacramento. He is the fourth generation of his family to farm the land, growing wheat, rice, tomatoes, and vegetables.
He produced a commodity on a very large scale. When Lee Traynham asked him to manage Del Rio in 2000, Rob was intrigued by the challenge and change, so along with his wife Jolee, son's Jason & Clayton, and daughter Fallon, the Wallace's moved to Gold Hill.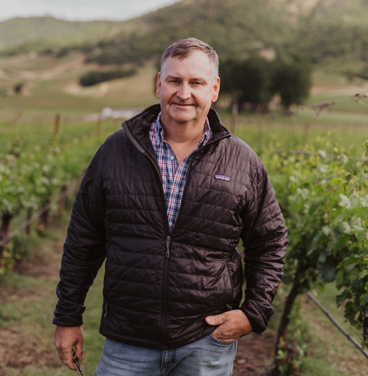 Our talented Vineyard Crew works meticulously to bring the best fruit from our vines.
Del Rio Vineyards is fortunate to have the climate and terrain to support an extensive collection of wine grape varieties. We exercise great care in the selection of our varieties. The varieties we currently have in production are listed below. Winemakers interested in acquiring grapes from our 2022 harvest should contact us soon.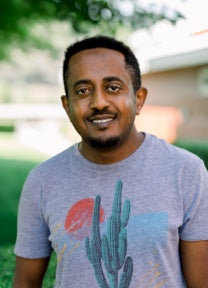 Elias Bushen
Assistant Winemaker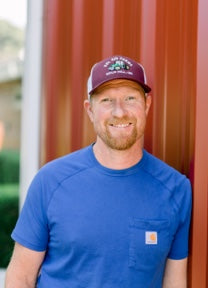 Charley Thomas
Cellar Hand & Bottling Manager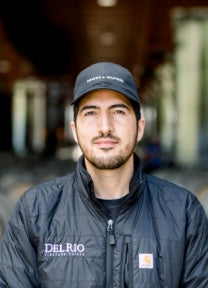 Winemakers interested in acquiring grapes or wine from our 2022 harvest contact us soon
Get In Touch
taste@delriovineyards.com