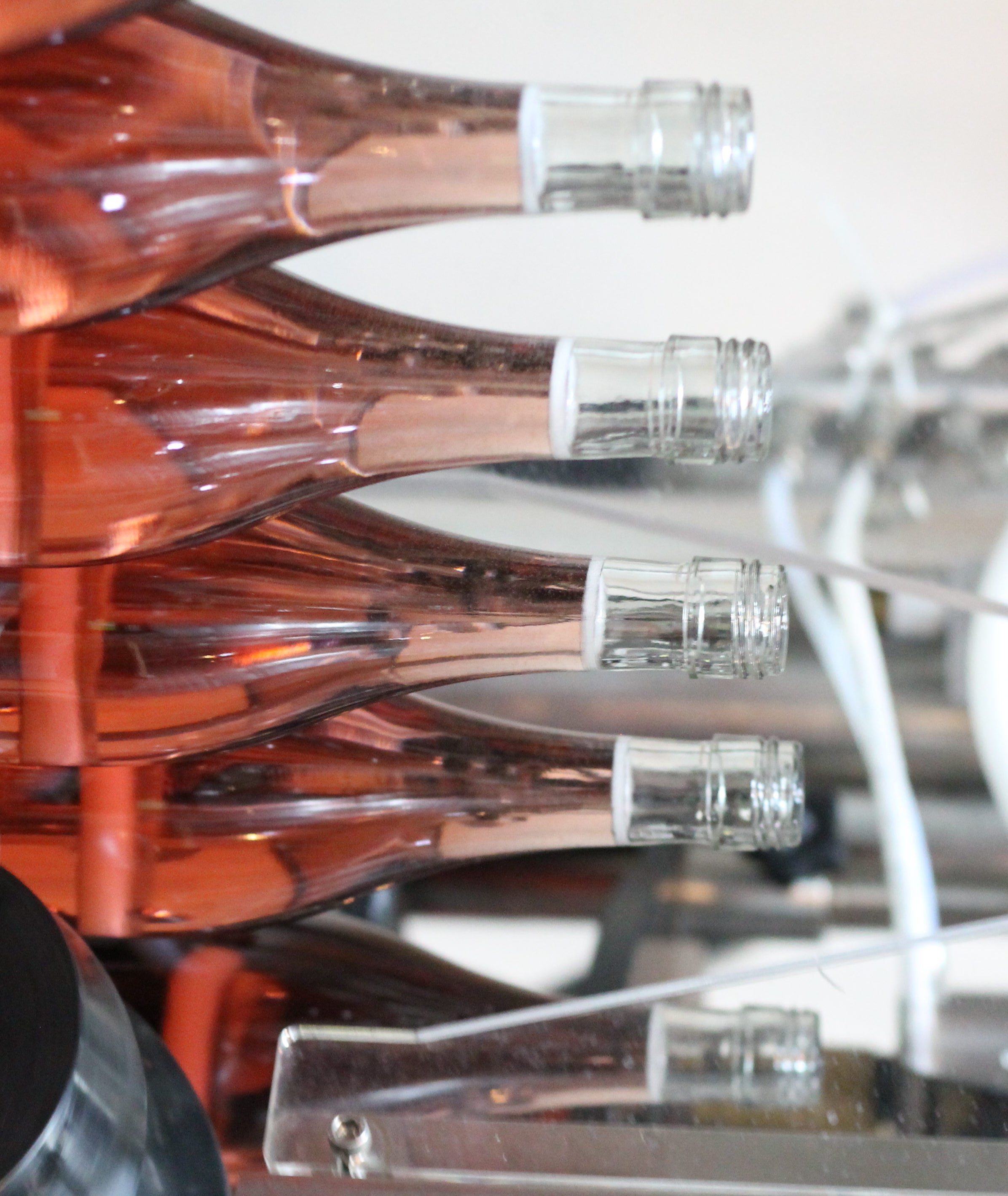 Bottling Season is Upon Us
Lindsey Zagar | Mon, Nov 16, 20
As we roll into the month of March at full speed, I would like to take a minute to talk to you about an important step in winemaking: bottling. It is a very particular moment in the life of a wine. Is is an important transition that will impact its integrity, its qualities, and its future. We try to encapsulate a whole world of complexity in 750 mL!
We work hard to try to express a vision, a potential, originally established in the vineyard. Understanding the vintner's goal and decisions to grow vines that will yield a fruit with a unique expression. Through the season and as harvest is getting closer, we try to grasp on the unique potential of the vintage. The sum of our accumulated knowledge and experiences help us set the direction for the whole process. Keeping an open mind, paying attention to the nuances, remembering the past to build a better future. These are just a few things that drive us to craft a wine that will tell the story of a place, of its people, of its origin.
It can take a few years from harvest to bottling sometimes; we work everyday with the intention to maintain a balance into the wine. There are thousands of different molecules that constantly interact with each others and evolve on a daily basis. Antoine Lavoisier, a French chemist said something that I find highly relevant to the theme of winemaking: "Nothing is lost, nothing is created, everything is transformed."  We try to identify and understand the transformation unique to each wine.
When we think the elements are working in synergy, we guide the wine towards bottling. It is a long and tidy process along which we need to make sure the wine is getting ready for its journey in the bottle. We check the stability of the wine, its ability to age and sustain oxygen intake etc. We need to make sure that everything is perfect for this final step, from the wine itself to the label. The choice of a cork or a screw cap, the shape of the bottle, the headspace in the neck of the bottle and the whole hygiene surrounding the bottling line.
Bottling days are long and tiring. It is our last chance to make sure everything is set for the wine to carry on its journey. As soon as the bottle is sealed, we need to let go, to let the wine behave and be. It will need some rest to adapt to his new container, the same way we need time when we move into a new house…