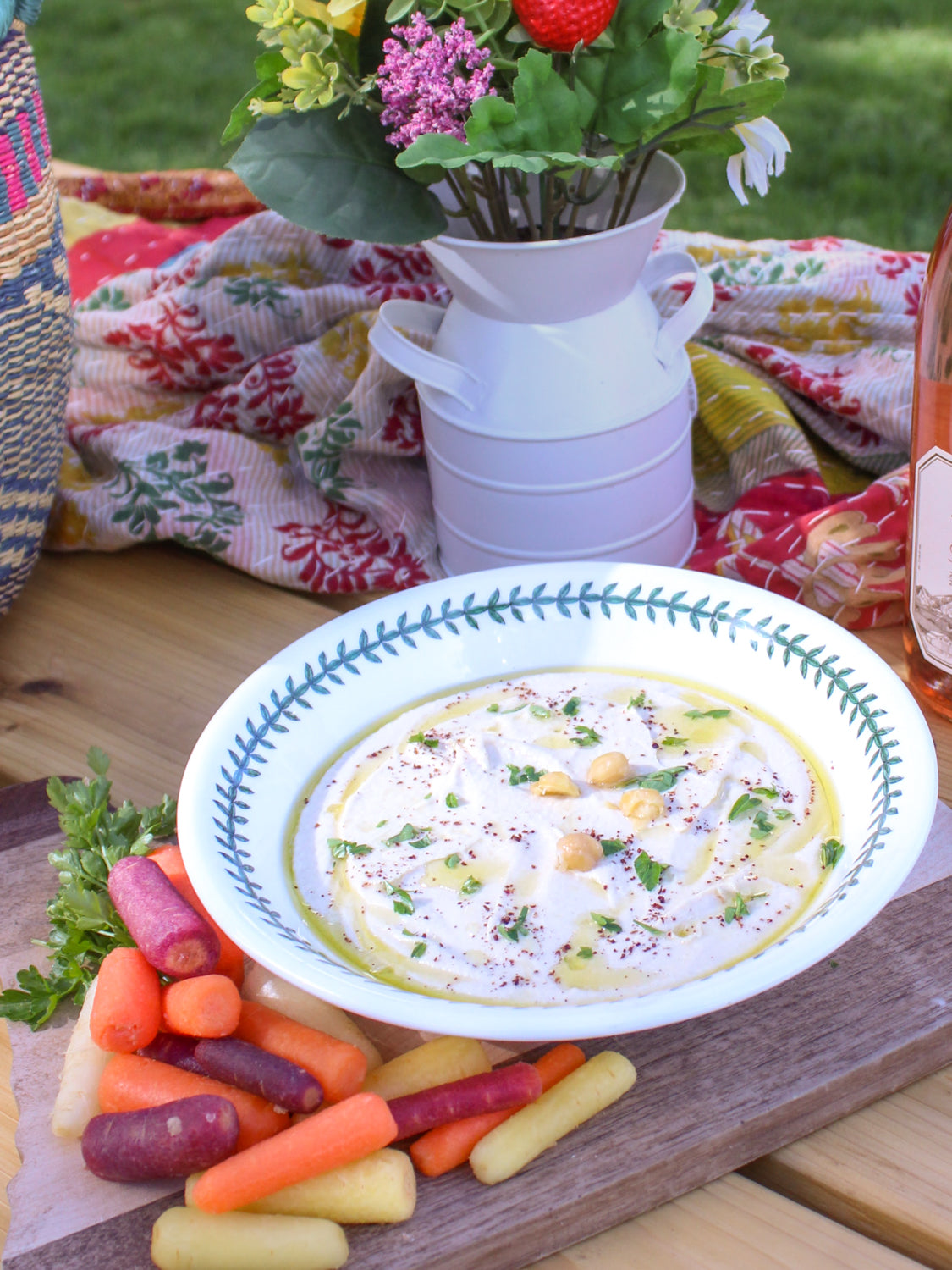 Jolee's Kitchen: Summer Hummus
Lena Freeman | Wed, Apr 26, 23
Hummus is a simple and delicious dish that everyone should try making at least once. I got this recipe from my friend Kim, who learned it from her Lebanese friend many years ago. While some people suggest using canned beans, I highly recommend using dried beans for the best taste and texture. Canned beans can be used in a pinch, but trust me, it's worth the extra effort to use dried beans.
Hummus can be used as a veggie dip with carrots, celery, cucumber slices, bell pepper, broccoli, and more. Dip for bread or chips like pita bread, pita chips, flatbread & tortilla chips. Use it on sandwiches or in wraps.
Ingredients: 
½ cup dried garbanzo beans + ¼ tsp salt
Sliced onion
⅛ tsp baking soda
2 Tbsp lemon juice (fresh)
2 Tbsp white vinegar
2 large garlic cloves, microwaved for 5 seconds
⅛ tsp cumin
¾ tsp salt
7 Tbsp water
4 Tbsp olive oil
¼ tsp sugar
5 Tbsp tahini
Directions: 
Soak dried garbanzo beans overnight with ¼ teaspoon salt, onion slice and baking soda. The soda brings down the pH and helps the skins come off.
The next day, cook for 30- 45 minutes until done. Drain off water and reserve 7 Tablespoons. This is the point if you want you can discard the bean skins, but you don't have to. Many people think it makes for creamier hummus. You can either use a blender or food processor for the next step.
Next, add vinegar & lemon Juice (only fresh) and blend with garlic that you have microwaved for about 5 to 8 seconds.
Add all other ingredients (minus tahini) and blend until smooth. Mix in tahini by hand. It may seem a bit runny before this step, but adding the tahini will thicken up your hummus. ** Note: When you purchase tahini make sure and get one that is light in color. If not, the sesame seeds may have been over-roasted.
Place in a bowl and drizzle with olive oil and sprinkle with Sumac. Store extra in the refrigerator.

I like to add a little lemon zest to mine. If you like it a bit spicier, add a few small dollops of Harissa to the top as well. It is a hot chili pepper paste and can be found at Trader Joe's.